Staff Picks
Make the most of your time in Park City with our insider's guide to navigating the neighborhood. Discover up-and-coming events, tuck into local galleries and shops, and dine at nearby restaurants and bars. We'll let you in on all of our favorite places to explore and enjoy!
01 Apr, 2019
The Best Way to Hit the Trail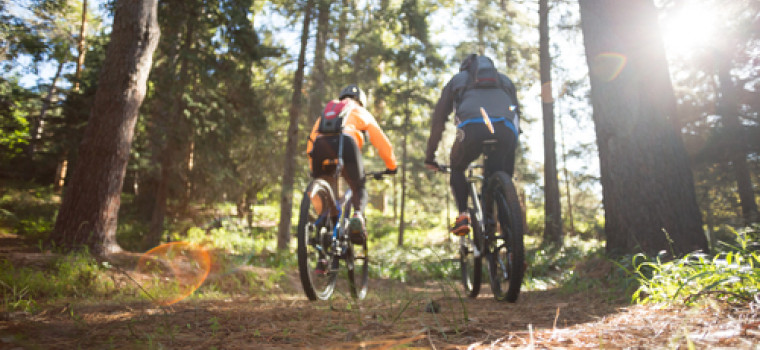 Park City is one of the country's most popular outdoor destinations, with approximately 400 miles of trails nestled in the surrounding mountains and valleys. Open to all, these trails are ideal for hiking, mountain biking, horseback riding, e-biking and running. The summer alpine trail season can begin as early as last April and includes Glenwild Trail, Round Valley, Armstrong Trail, the Historic Rail Trail, Millenium Trail, Mid Mountain, and Wasatch Crest, to name a few. Glenwild and the Millenium Trails can be accessed from Newpark Resort. Before you head out, consider the following tips for safety and trail etiquette.
First, pick up a bell – use it, and listen for others on the trail. Next, keep a "weather eye" out for storm clouds, as sudden downpours of rain can occur in conjunction with fluctuating temperatures. If biking, be aware that you do not have the right of way over horseback riders and those on foot. Also, uphill traffic has the right of way. Keep single track and stay away from muddy trails. Your canine companions should be leashed and their waste bagged up for the next available receptacle. Finally, the best advice is the simplest - smile, be kind, and remember the Golden Rule - do unto others as you would have them do unto you.